Home
>
> Peel and Stick Removable Woven Wallpaper
Peel and Stick Removable Woven Wallpaper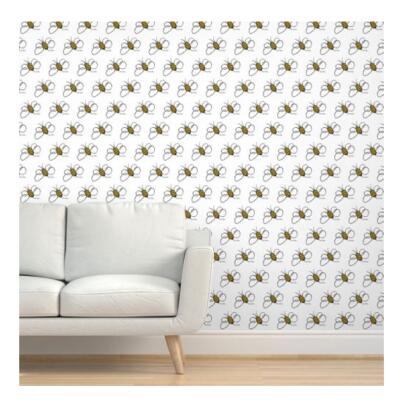 Self adhesive, removable and repositionable wallcovering ideal for rended spaces and DIY decals.

22.61 centimeter vertical repeat of the design
61 cm wide and available in lengths of 100 cm, 260 cm, 310 cm, 400 cm
Eco-friendly, Formaldehyde-, phthalate-, and PVC-free
Perfect for accent walls, drawer liners, shelf liners, wall or tech decals, craft and home dec projects
Matte finish
Optic-white
NOTE: Not recommended for use on walls with texture, walls painted with "scrubbable" paints, or in children's rooms. For children's rooms, Prepasted Removable Smooth or Non-Pasted Traditional Pebble Wallpaper is preferred. For textured walls, wallpaper may not be a good option and rigorous testing is recommended.
Price: £75.60